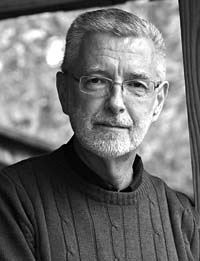 Steve Martin

About the Show...



Steve Martin's Unreal Bluegrass is a weekly internet radio program currently broadcast on various over-the-air and internet radio stations. It is hosted by music afficionato, banjo artist and real life trial lawyer Steve Martin. The show is heard in countries around the world such as Australia, Japan, Norway, France, Ireland, Germany and Brazil.

Unreal Bluegrass is not your standard bluegrass radio program. With an eye toward art, musical history and the understanding that the genre is gradually evolving under our noses, the show explores a wide range of musical styles, from the traditional and old-timey strains of Ralph Stanley and Bill Monroe to the more mainstream rhythms of Rhonda Vincent and Alison Brown, and the more innovative and modern work of artists like Bela Fleck and Noam Pikelny.

Unreal Bluegrass first aired on August 27, 2012, via the Worldwidebluegrass.com internet radio network and remained there until the change, October 4, 2014, to the Bluegrass Mix network where it aired every Saturday afternoon until "the Mix" closed it's doors in 2016. Along the way the popularity of the show has grown and is now offered thru an ever growing network of local and internet radio stations.
The show has hosted interviews with some of the bluegrass industry's most noted citizens, including Ralph Stanley, Sonny Osborne, Bill Keith, Tony Trischka, Rhonda Vincent, Bela Fleck and "The real" Steve Martin. Each week, artists call in to talk with Steve and those interviews can be found under the 'ARCHIVES' tab above. From day one, Steve insisted that interviews with his guests be "just like you are sitting across the table from a good friend." There are no rules...artists can talk with Steve as long as they want and about anything they want. Everyone from Dr. Ralph to "the real" Steve Martin have called in, giving listeners that opportunity to hear from the masters themselves "as if you were sitting across the table from a good friend." Behind-the-scenes stories and stories of inspiration from each artist make these call-ins a vocal record of bluegrass history as you've never heard it before.

Unreal Bluegrass broadcasts originate from Steve's studio in Edgewood, Kentucky. 2013 saw the first ever 'live' broadcast of the Grey Fox Bluegrass Festival in Oak Hill, New York. For a second time, from July 17-20, 2014, the show originated from Grey Fox sending 37 hours of continuous music around the world with a repeat in July of 2015.

For a 10 minute condensed sample of the show click here: